Affordable DuraTrans Printing
If you're in the need for quality Durable Transparencies (DuraTrans) printed fast, you've come to the right place! At BacklitPosters.com, ordering your DuraTrans is an easy 2 step process, and to top it off, you get the following:
Photographic Print Quality
Rich-Vibrant Colors
Liquid Laminated to protect against light scratches
Lowest price ANYWHERE!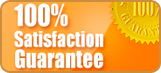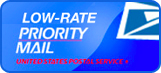 STEP 1
UPLOAD YOUR FILE FOR EVALUATION
At Backlit Posters, we offer a free evaluation of your file(s) before you commit to placing your DuraTrans order. This, along with the quality of our final product and our excellent customer service, is how Backlit Posters maintains a 100% Customer Satisfaction rating!
STEP 2
SELECT YOUR SIZE AND ORDER
DuraTrans are available in several of the most popular sizes requested as well as custom sizes designed to fit your application. At BacklitPosters.com, we have the ability to print DuraTrans as large as 42" (inches) wide by 10' (feet) long.
8" x 11"
Sample
DuraTrans Poster
$15
11" x 17"
Small
DuraTrans Poster
$29
18" x 24"
Medium
DuraTrans Poster
$39
24" x 36"
Large
DuraTrans Poster
$49
27" x 40"
Marquee
DuraTrans Poster
$59
Feel free to browse through our FAQ. If you don't find the answer, we invite you to contact us via email or toll-free at the number posted on the top of this page.
FREQUENTLY ASKED QUESTIONS ABOUT OUR DuraTrans