27" x 40" Posters Printed and Shipped in
24 HOURS!
Our 27" x 40" Posters are the perfect solution for Film Producers, Media Designers for the entertainment industry and In-House Cinema Advertisers looking to produce small quantities of high quality backlit posters intended to fit into the standard 27" x 40" Poster Light Boxes located at Movie Theaters nation wide.
Industry-Standard 27" x 40" 1-Sheet Size for Movie Theater Light Boxes
The PERFECT alternative to double-sided One Sheet Movie Posters
Printed on 7mil Polyester Backlit Media - WILL NOT TEAR!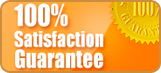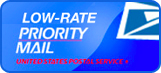 STEP 1
UPLOAD YOUR FILE FOR EVALUATION
At Backlit Posters, we offer a free evaluation of your 27&quot x 40" Poster file(s) before you commit to placing your order. This, along with the quality of our final product and our excellent customer service, is how Backlit Posters maintains a 100% Customer Satisfaction rating!
STEP 2
ORDER YOUR 27" x 40" Posters
If you're looking for backlit posters with the same great quality as double-sided posters you expect to see in movie theater light boxes, then this product is PERFECT for you application! It's the ideal solution for cinema advertisers, indy film producers, special events and more!
8" x 11"
Sample
Backlit Poster
$15
11" x 17"
Small
Backlit Poster
$29
18" x 24"
Medium
Backlit Poster
$39
24" x 36"
Large
Backlit Poster
$49
27" x 40"
Marquee
Backlit Poster
$59
Have Questions About Our Backlit Posters?
Feel free to browse through our FAQ. If you don't find the answer, we invite you to contact us via email or toll-free at the number posted on the top of this page.
27" x 40" Poster Basics
27" x 40" Poster Movie Art, also known as a 1-sheet, is the industry standard used for theatrical releases in the film industry. A typical one sheet for theatrical release is double-sided, which is to say the same image is printed on the back side of the poster, in reverse, providing a mirror image of the front. This produces a vibrant, realistic image when placed inside of a light box. However, this setup is typically not a viable option for producers and advertisers only requiring a small quantity of posters due to cost, process and limited resource.

Backlit Posters offers an affordable 27" x 40" Poster solution that rivals the quality of double-sided posters with one-sided printing on an opaque polyester media specifically designed for backlit applications. The results are rich vivid colors, deep blacks and unsurpassed quality that look AMAZING in light boxes.
27" x 40" Poster Quantities
27" x 40" Poster Movie Art print runs for the entertainment industry are typically provided by one major company that handles, not only the printing, but the distribution to theaters as well. Double-sided print runs for 27" x 40" Posters of a theatrical release can easily exceed quantities of 50,000+ with a price point of $25k or more, making this impossible for independent producers and advertisers.

We offer a 27" x 40" Poster solution that not only rivals the quality of these double-sided posters, but can produce them in quantities from as little as 1-100! In addition, dependent on quantity, we can have your project printed and shipped within 24 hours at no additional charge and in your hands within 1 week of ordering with no shipping costs!
27" x 40" Poster Questions and Answers
If you have any questions regarding our
27" x 40" Posters
, we welcome you to contact us by email at
info@backlitposters.com
or toll-free at
877-777-2340
. Our phones are always answered by the owner or management who are available to provide the information you need to make an informed and confident decision on your
27" x 40" poster
purchases. We have an outstanding 100% Customer Satisfaction rating and stand behind our customer service and quality control. We look forward to the opportunity to help you with promoting your next project.